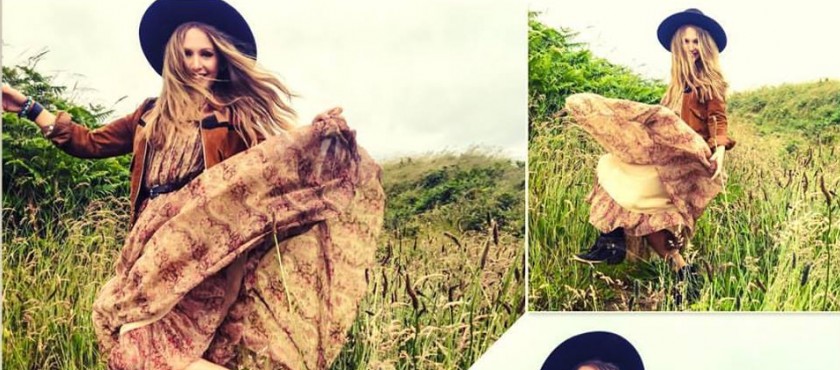 SUMMER HOLIDAY SURVIVAL GUIDE. Style and beauty tips from a decade of shoots and things.
This is an edit of a piece we published last year but it's still very relevant this year. If you are due to go on hols soon or just getting ready for our predicted heatwave but aren't feeling 'summer ready', read on…
The rise of social media and our insatiable appetite for celebrity gossip has seen at least one unpleasant side-effect, the rise of body shaming. In the last week there's been the seriously uncool Dani Mathers gym snapchat debacle, as well as the Jennifer Anniston bikini pictures/ open letter thing. Bodyshaming isn't just about fat shaming though, skinny shaming is equally harmful, with celebrity bodies/weight/diet being put under scrutiny on magazines and social media constantly. Eating? You're damned if you do, damned if you don't apparently- the recent bizarre hashtag  trend #youdidnoteatthat highlighted photos of slim women with junk food, suggesting they did not actually eat it, while over on Facebook and Tumblr 'Woman who eat on tubes' is particularly creepy, oblivious women photographed mid-munch on the tube with such delightful titles as 'Three little pigs'. Whaaaa??! No-one likes photos of themselves eating, especially on the hop, the fact that they are taken secretly by a creepy stranger to be shared with and commented on by 31,000 other creepy strangers is more than a touch disturbing.
Anyway, I do have a point and that point was not in fact to make you google any of the above unpleasant topics (I bet you did though) My point is, it's summer, the time when we traditionally go on hols, get some skin out etc. Most people never feel 'holiday ready' but that shouldn't stop you feeling great just as you are…
I'm sure we all remember the huge backlash to Protein World's 'Is Your Body Beach Ready?' campaign a few months ago, it caused quite a Twitter storm. The final conclusion appeared to be that if you had a body and could take said body to the beach then you are indeed beach ready. Sorted. However, there does seem to be an obsession these days with body shape and size, and while this obsession has been around as long as long as people could look in mirrors and draw pictures, it is obviously something that was really brought into the public consciousness with the growth of the media and advertising in the 20th century. Recently, it has really come to the fore with the explosion of social media and blogging, and now every shape and size is under the spotlight and ripe for criticism it seems. This does not make anyone happy. We human beings tend to be a sensitive and over critical lot at the best of times, and at this time of year with the thought of baring all on the beach and being bombarded with articles of how to drop fourteen stone in a day (I may have lied/ stolen from Peter Kay there) can send us into overdrive. So here I am to add another #beachready article to your frazzled mind… But hopefully this one will be a little bit different. I've rounded up some top fashion and beauty tips that should make you feel an extra bit beaut when you head off on your hols, whether that's on a beach, poolside or a city break.
The most important point to remember- CONFIDENCE is the key to looking good. I'm not even being cheesy or trying to sound like a dodgy TV stylist, but good poise, grooming and confidence will make you look a million times better than shedding three stone. For example- on shoots we have a whole team of professionals to make a model look her best. The model herself works hard to look great, I pick a whole wardrobe of beautiful clothes to best flatter her. The make-up artist ensures her skin is flawless and her face contoured, features highlighted, the hairdresser giving her shiny, bouncy locks. The photographer and photographic assistant set up an enormous amount of lights to bounce radiance off the model, and in post production can slim the silhouette, even skintone, get rid of any imperfections. BUT the one thing that will ruin all our hard work is…a lack of confidence. Sometimes, for whatever reason, often with an inexperienced model we will come up against this. And then, no matter how beautiful the girl, how flawless her figure, how amazing the team…the image just isn't the stunning and eye catching one it should be.
Skin
No matter what your shape or size, gorgeous glowing skin makes us look and feel so much better and a few tweaks to your daily routine should make this totally achievable. As your skin renews itself every 28 days try to get a headstart and pay special attention to your face a bod a month or at least a couple of weeks before you're due to head off.
It's reallllllly boring and we all know this but it's one of the best things you can do for your skin and it's free. Water. Drink more of it. I can be a wee bit rubbish with my water consumption sometimes and my skin feels drier and I notice fine lines on my face more when I'm not slurping regularly. Not nice.  Aim for a couple of litres a day, keep a bottle on your desk and swig from it as often as you can. If you're at home keep a big jug in the fridge topped up with slices of lemon, lime, cucumber, ice and crushed mint leaves. Seriously refreshing.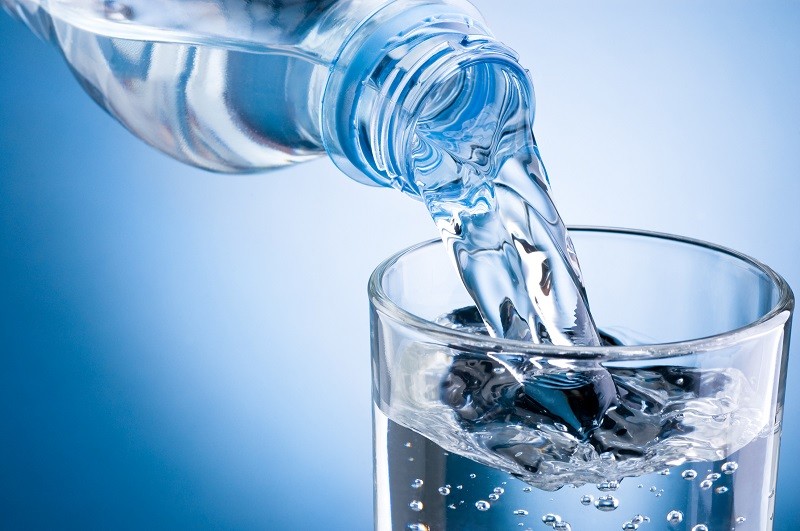 Body Brushing- again very inexpensive, pick up a brush in Boots for under £10. Take a few minutes each morning before you shower and use long strokes, towards your heart. Concentrate on areas like your upper arms and thigh/bum area.
Exfoliate- Body: obviously the body brushing will smooth skin and get rid of dead skin cells but I'm a stickler for exfoliation and I personally love a really grainy body scrub. I've praised this company to the heavens and back but I really think you can't beat Soap and Glory''s Flake Away scrub. Or their body butters for that matter. Concentrate on knees, heels and elbows. If you're feeling a bit crafty, make your own. Pick up some coconut oil and granulated sugar with your groceries, melt the coconut oil in a bowl over some warm water and mix with the sugar to get a good grainy consistency. Add a few drops of essential oil if you fancy and keep in a jar. Face: I still really love that old favourite- St Ives Apricot Scrub.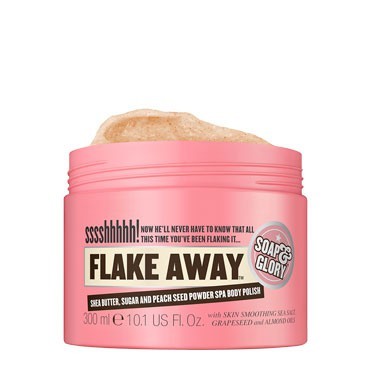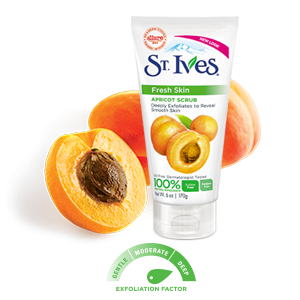 Moisturise
BODY: This is so important for smooth, glowing, even, beautiful skin. As I said above, the Soap and Glory body butters are amazing, very rich and a little goes a long way. I'm also a big fan of the Palmers Cocoa butter range, their skin oil is very hydrating, smells amazing and gives skin a beautiful sheen when applied over a tan. It's really important to prep your skin with lots of moisturiser before you go on holiday as the change in climate can leave it feeling a bit dry.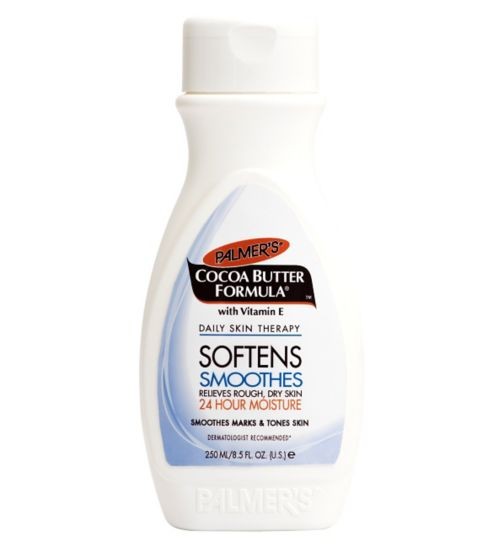 FACE: Treat your face to a few hydrating masks on the run up to your holiday- the Sanctuary (Boots) have some gorgeous masks, which come in handy sachets so you can take one with you. Give some consideration to the type of facial moisturiser you'll need on holiday- if the temperature soars you'll want something light and non greasy as you'll be wearing sunscreen and won't want your skin to feel weighed down. On the other hand, being out in the sun and in the sea all day can take it's toll on your skin so it will need a good night cream. I always find the staff and the products at Boots No 7, Estee Lauder and Clinique (Medicare) to be excellent, so do have a chat with them about skincare and which products they would recommend.
Don't forget your feet! Treat yourself to a nice at-home pedicure and polish.
1. Remove all polish and use a foot file to remove dry skin. Soak your feet in warm water. Scent your water with peppermint oil to uplift and your soothe feet.
2. After 15 minutes take your feet out and dry them. Follow with an intensive scrub (see above) –Really work it into your feet! Wash off with cold water to invigorate.
3. File, trim and shape your toenails as required at this point.
 
4. Massage coconut oil into your feet, nails and legs and wrap in clingfilm. Leave on for ten minutes before taking off and applying polish.
5. Finish with two layers of polish. Coral and Turquoise both look amazing with a tan, check out the Barry M range (Boots)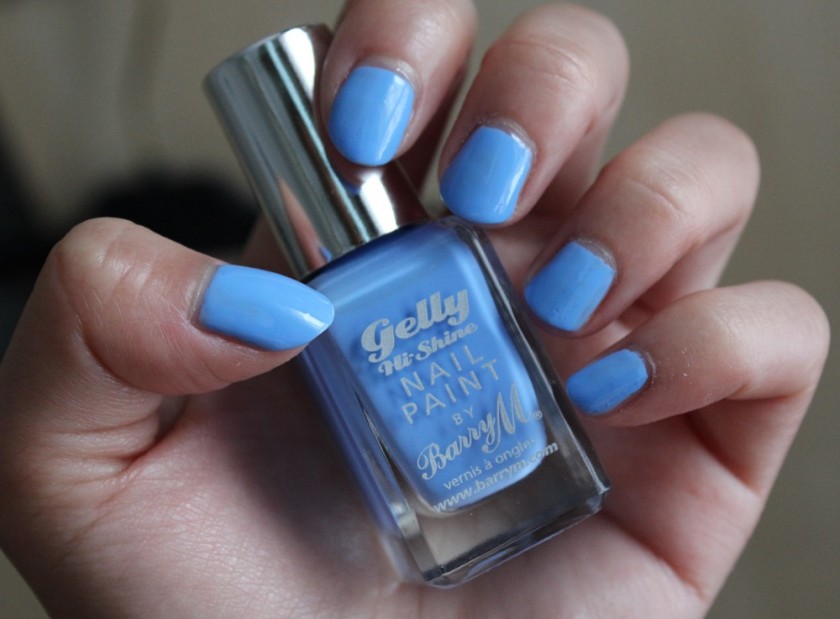 TAN: Everyone has their favourite tan that they swear by. Make sure to build up a decent colour before you head off as it'll make you look healthier and more toned. I personally love the Tantastic and He Shi ranges. The Tantastic Fast Drying Mousse in 'Dark' gives a lovely golden glow, while the He Shi Dark Foaming Mousse gives a deeper glow. One thing about having a tan is that pale natural nail polishes suddenly look too light. The perfect nude-pink to compliment a tan is Barry M nail polish in 'Ballerina'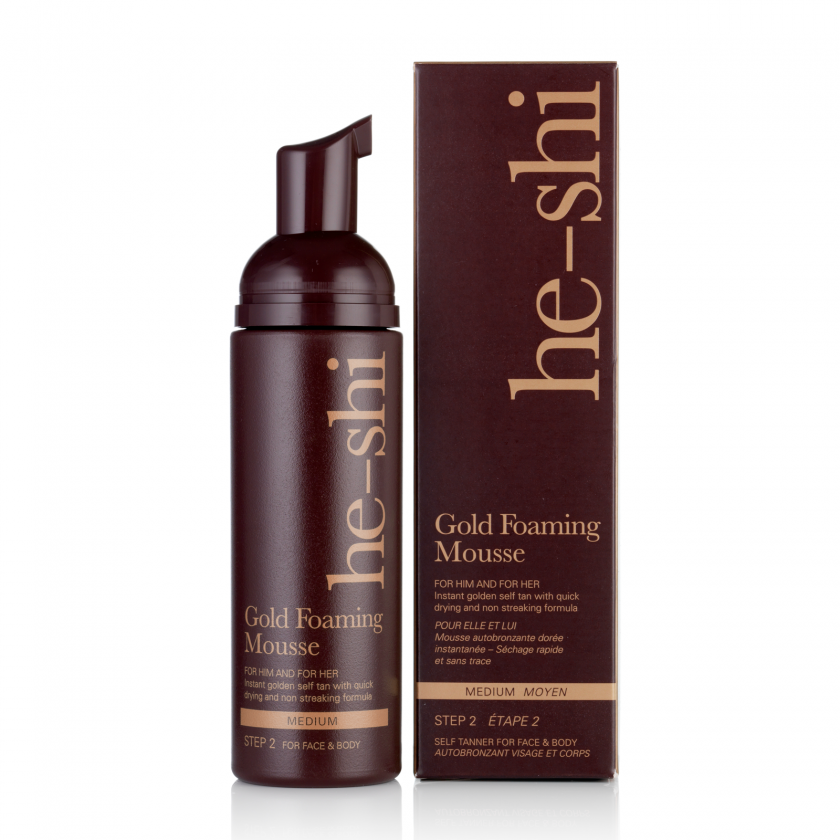 Hair
So the key is to get your locks into tip-top condition before you go so that you minimise damage when you're there. The old coconut oil comes in really handy here (seriously, is there anything this product can't do?) Melt it over warm water and apply to the lengths of your hair, wrap in clingfilm (possibly when you're on your own, this is not a good look) and leave for half an hour before shampoo-ing and conditioning as usual. For intensive conditioners, I'm a big fan of the Aussie range- their 3 minute miracle is a classic. One problem i find in the heat, and this applies to warm days here as well as on holidays, is that my hair can get  flat very quickly. I have a lot of hair but even at that it does tend to flag in the heat. I recently read a review in the Sunday Times Style mag on John Frieda Luxurious Volume 7 Day-In-Shower Treatment.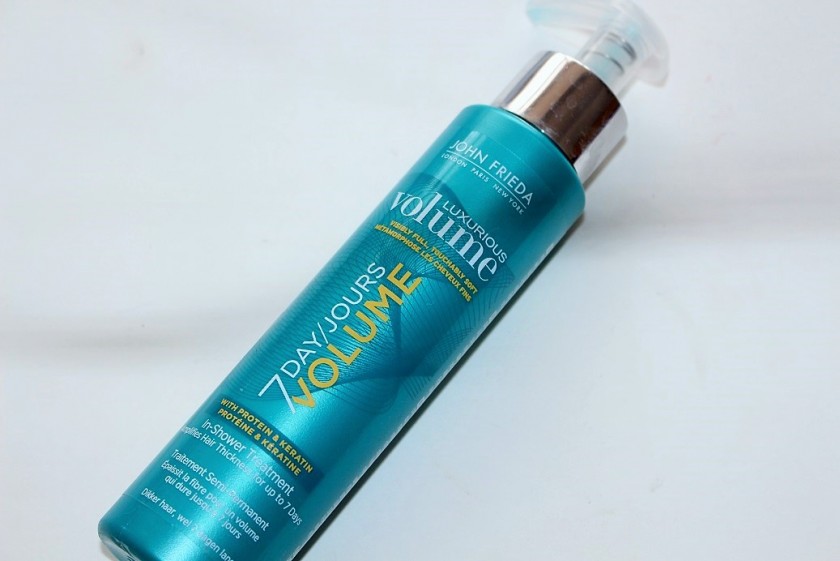 I picked up a bottle for myself and one for my mum and I have to say I was impressed, as was she. The product is applied after comditioning for a few minutes every three-four washes and definitely adds bounce and volume to the barnet. On the topic of John Frieda, I'm also currently using and loving the Sheer Blonde shampoo and Intensive conditioner and that old classic and a staple of my teenage dressing table, their Beach Blonde Sea Salt Spray. Why was that ever discontinued? Verty happy to have it back and at a palatable £6.99, not the £120 it had previously been going for on eBay.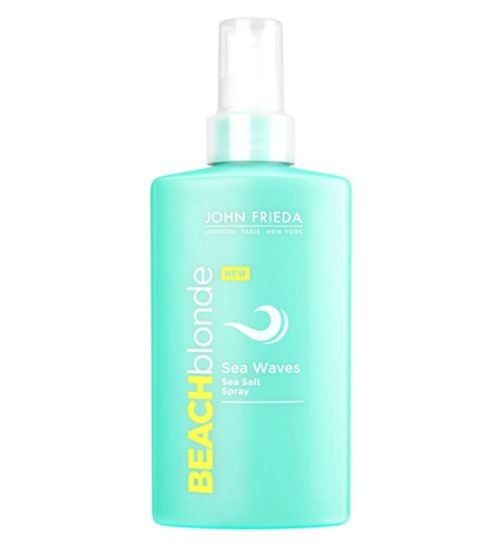 I've never been a fan of one step haircare. Although there is no denying the handiness, a combined shampoo and conditioner never really did the job for me. Until I discovered cleansing conditioners. I'm now a total convert, Grow Gorgeous 11-1 Cleansing Conditioner leaves my hair soft and conditioned without being weighed down.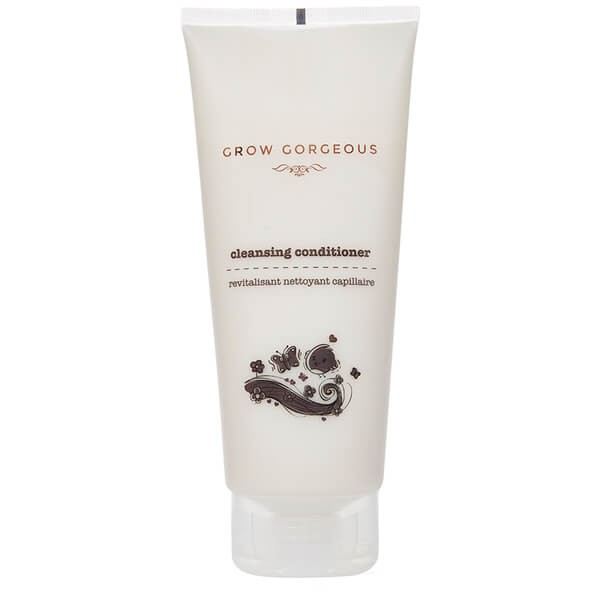 One product which is absolutely essential in the hot weather is dry shampoo and you can't beat Batiste and their ever growing range. It puts an end to sweaty, greasy hair in a jiffy. When you're on holiday, before jumping into the pool or the sea, stand under the outdoor shower and soak your hair. That way it'll be less inclined to soak up the chlorine or salt water.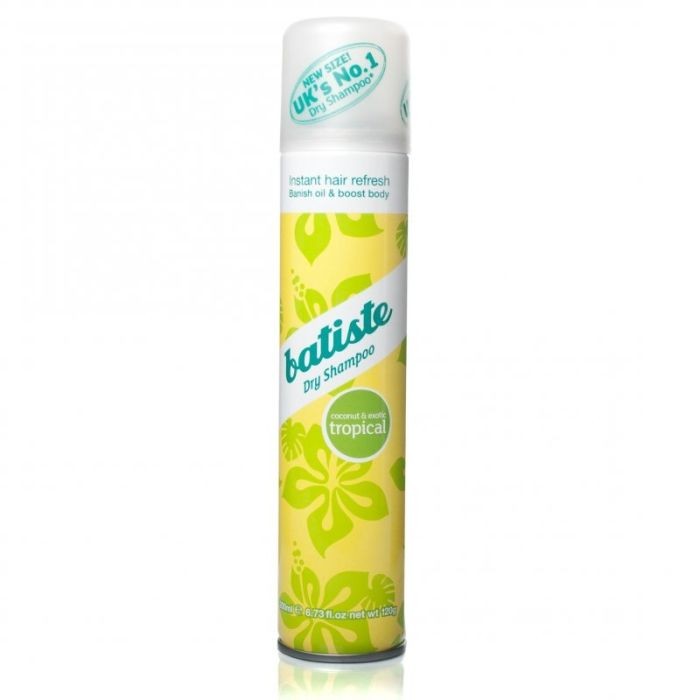 Bring lots of Kirby grips and bobbles with you to try out different hair-dos. Twisting or braiding damp hair with a spritz of Sea Salt spray will keep your hair off your face and neck during the day and give you an effortless tousled wave in the evening. 
The laziest route to poolside/Euro city glm is a wide brimmed floppy hat, which has the added bonus of shading your face and protecting your scalp and ears. A must have in any case. Check out Marks & Spencer and Accessorize. 
Random Beauty Tip!!
  It seems counterintuitve, but applying antiperspirant before you hit the sheets at night  is actually more effective than applying in the morning, since the aluminium-based compounds that block sweat glands have more time to absob before you start perspiring. But go ahead and apply another coat in the morning if you shower or just wantr to feel extra fresh.