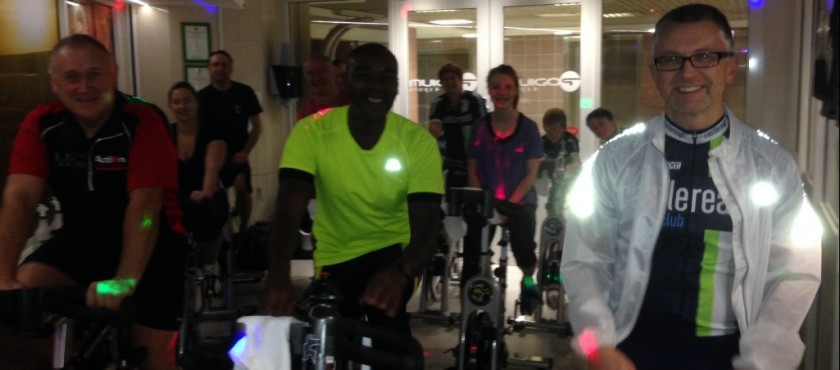 Lite Lites Sunday practice.
Whilst the days are getting shorter, the weather is getting wetter and the Castlereagh boys are grinding out the Sunday run, the Forestside (soon to be Castlereagh) Lite Lites take a more considered approach to winter training! This week we moved the monthly Sunday cycle indoors (much warmer - much much warmer!) to Forestside's Pedal Pump spin studio. Stephen (our instructor) put 9 of our team through their paces or was it the "mill" for a full 45 min class. It has to be said that what you can cram into a 45 min session is well worth it and I'm sure we will feel the benefit come the spring when we get back on the road.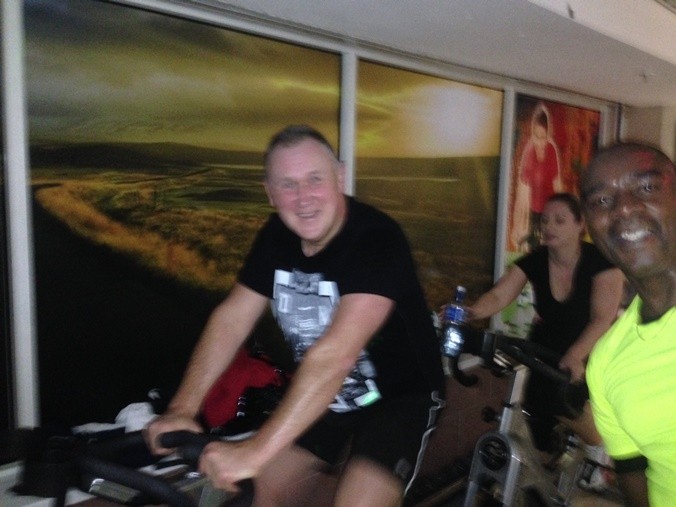 Sorry about the shaky photos but it's hard doing 170rpm and hold the camera still!
The next event for the lite lites should be Sun 14th Dec (we are at the Barnardos Santa Dash in Belfast on 7th) watch this space for more info or contact Roy Ryan at roy@forestside.co.uk