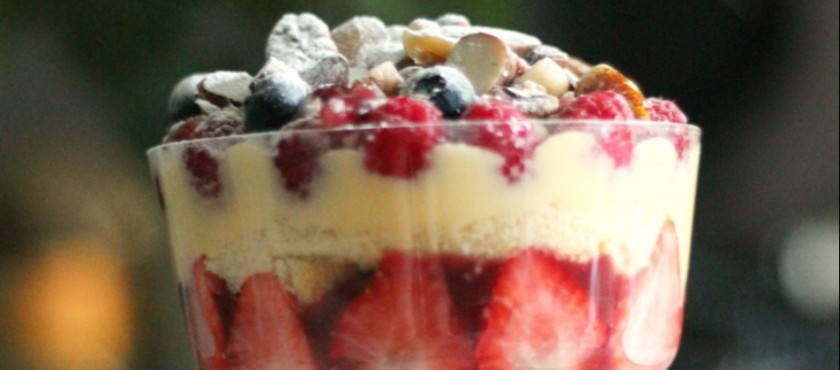 The Perfect Trifle.
Hi forestside folks,
I hope you enjoyed my first blog feature, so since it's Christmas soon, I thought, what shall I make in the Jeffers kitchen for you all to try at home?
Answer
The perfect ....trifle
So my favourite part of Christmas Day is my perfect boozy trifle...
The jelly must be set but still a little wobbly & marinated fruits in the jelly always work for me, soaked in cassis of course...
I start with my yummy jelly on the base.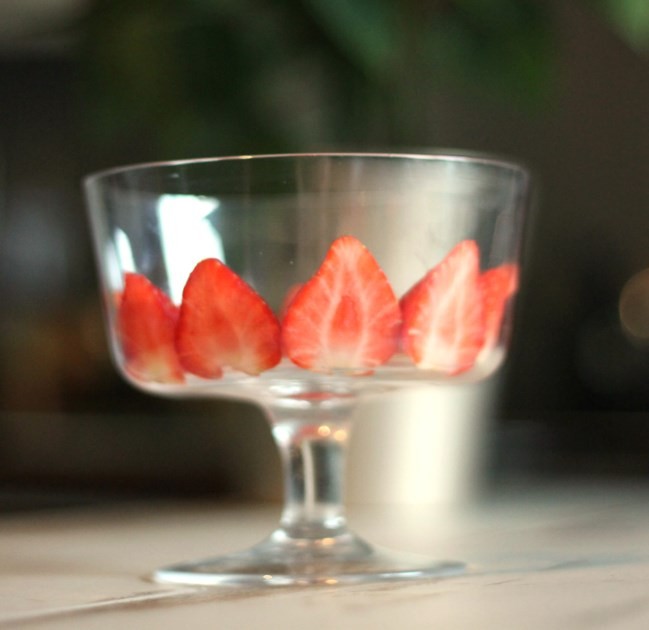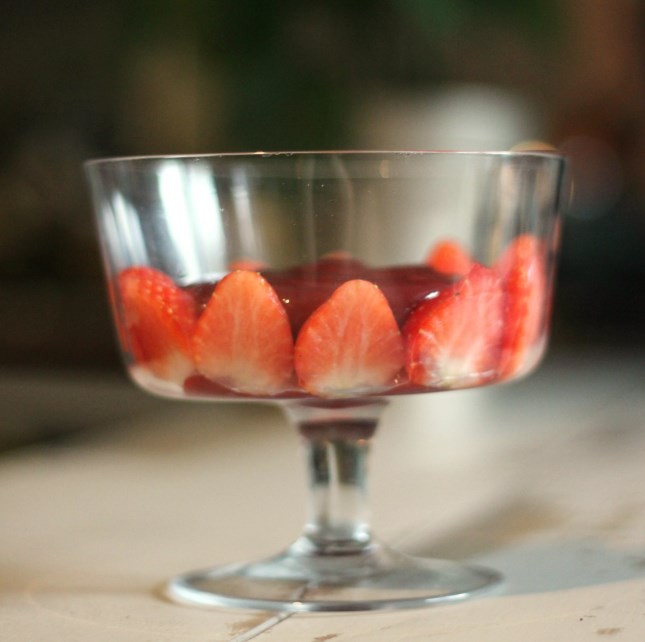 Followed by sponge on the jelly, after it is set of course. Madeira cake is fine ;)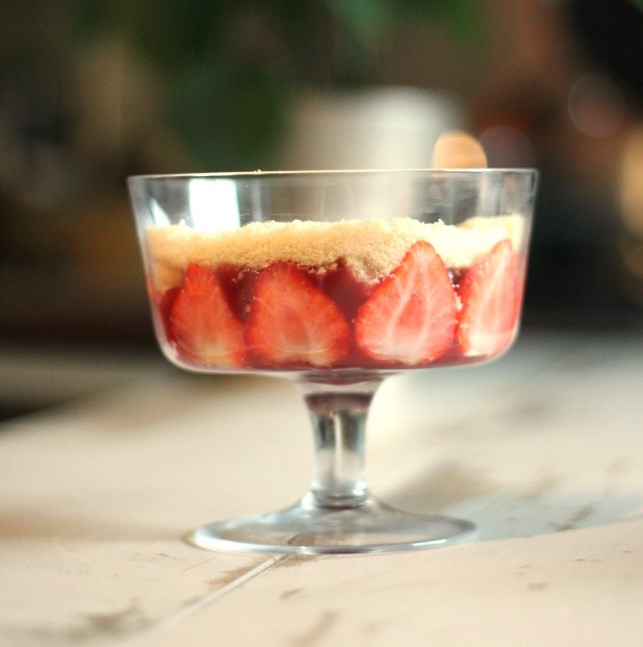 Home made custard is a must indeed, plenty of Madagascar vanilla, real cream & full fat milk.
Lightly whipped Chantilly cream on top...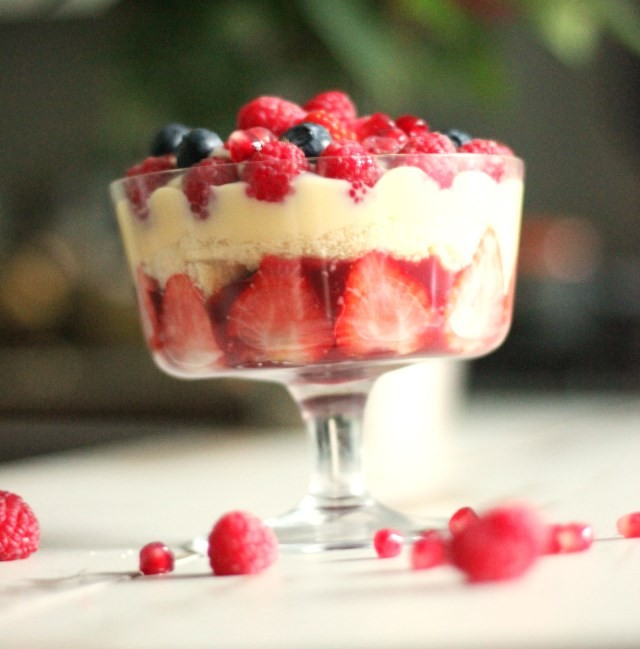 Finished with loads of fresh berries and pomegranate seeds on top & my secret ingredient (candied nuts). All you need now are friends, family and a big spoon and mouthful of sublime trifle followed by a sleep in front of the fire.....lol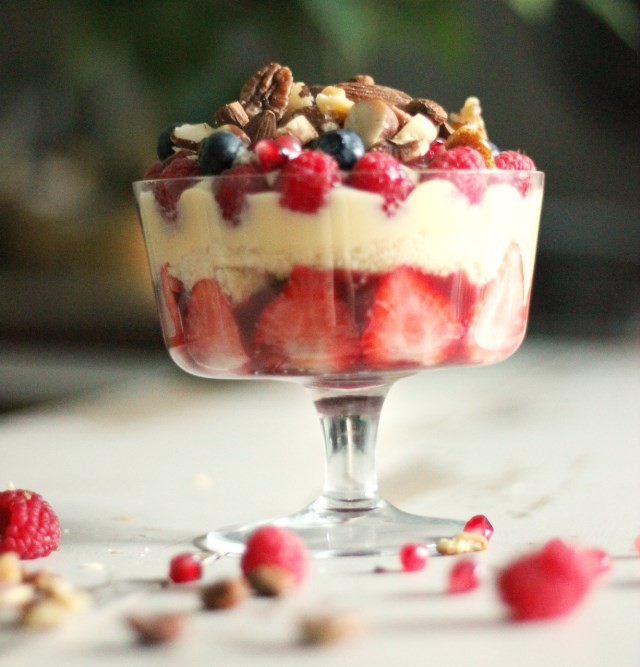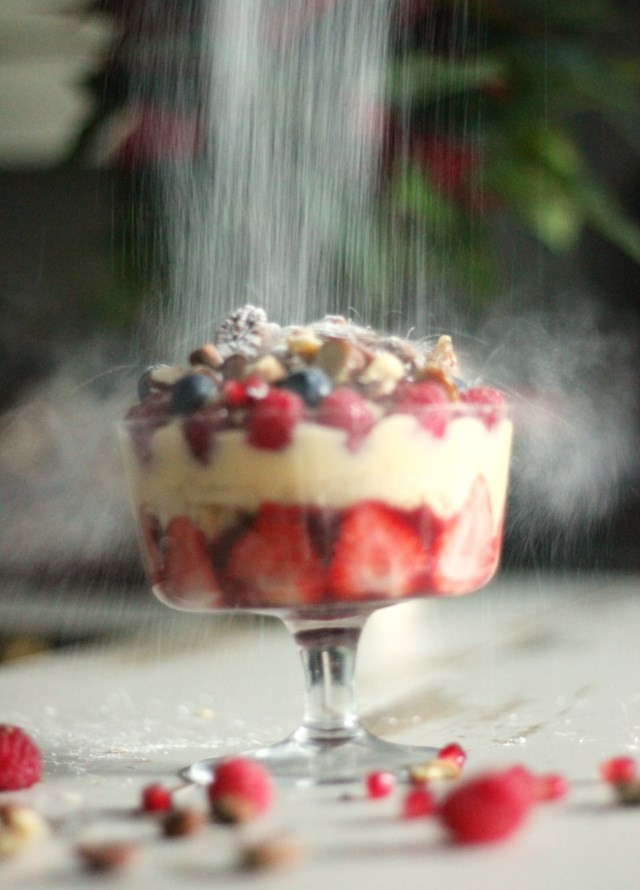 So here's the recipe a and bit of trifle history...
Jelly....
100ml fruit purée (raspberry is best)
100ml water
100g caster sugar
40g mixed fruit
2 1/2 leaf gelatine (soaked in cold water)
30 ml cassis
Sponge....
85g self raising flour
85g caster sugar
85g butter (soft)
1 egg
Method.....
1. Place sugar & butter into a mixing bowl and whisk until creamed ...
2. Add egg and mix well, now gently sift in flour, fold in until a smooth batter.
3. Put into a non-stick baking cake tin.
3. Bake @180c in oven 15-20 minutes, cool before cutting into squares ..
Custard.....
200ml whole milk
200mls cream
4 egg yolks
80g caster sugar
1 vanilla pod (deseeded)
1 tbsp of custard powder
25g butter
Method....
1. Place milk,cream & vanilla into a pot and bring to a gentle boil.
2. In a separate mixing bowl place yolks, sugar & custard powder and mix well.
3. Now add half the boiling milk/cream mix to the sugary paste in bowl.
4. Return pot to a low heat and with a spatula stir until thick custard consistency and finish with butter.(the butter gives the custard a real yummy gloss) 5.cool custard before using.
Candied nuts....
50g mixed nuts
250ml water
100g sugar
Method....
1. Place water & sugar into a pot and bring to boil, now add nuts and reduce until water solution is nearly gone. (now drain well).
2. Set a deep fat fryer @170c, now deep fry nuts for 1 minute 30 seconds until crisp and then allow to cool on a non-stick baking paper.
Creme Chantilly ....
50ml double cream
50ml whipping cream
1 tbsp icing sugar
1/2 vanilla pod (deseeded)
Method..
Simply whisk the above until stiff and chill in fridge ....
History.....
Trifle dates back to the early 1500's, firstly it was only a bowl of sugar, fruit and rose water.
Later on in that century, the addition of custard & bread was then added to the recipe.
It's most definitely a British dessert, it's recorded then in the 17th century, the jelly then was added. So the trifle we have today was a work in progress over hundreds of years..
Enjoy the perfect Jeffers trifle ....