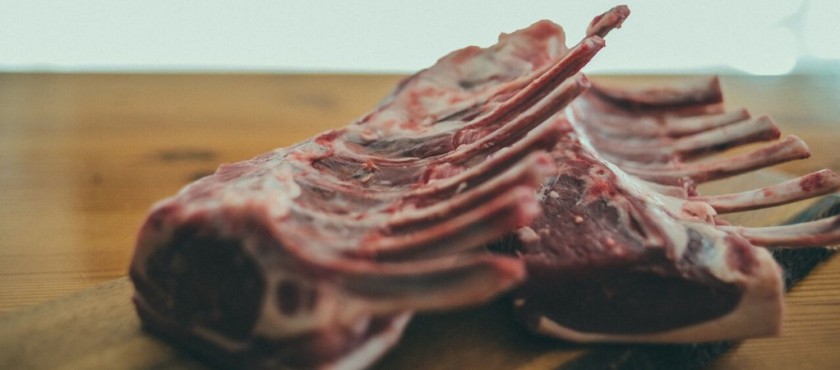 Fantastic foods for Summer Barbeques
At long last the sun and heat has arrived, which means we want to spend more of our precious time outdoors. I have had a few bbqs with my family already but what I'm going to suggest below would be my ultimate celebration alfresco dining experience and can easily be achieved with my guidance.
Below I have written a menu & shopping list and shops/market where to buy ingredients. 
Firey Roast Whole Prawns (serves 1)
4 whole prawns (St George's market)
20g local butter
1/2 shallot (very finely chopped or grated)
1 clove of garlic (grated)
small green chili (chopped)
pinch of coriander powder
lime peel
fresh coriander (chopped)
(Sainsbury's is great for larder ingredients)
Method
Simply brush prawns with rapeseed oil, place on high heat.
BBQ cook for 3 minutes each side and peel.
To make dressing, place a small metal pot on BBQ add butter, shallot & garlic. Cook until soft.
Now add coriander powder, lime peel, fresh coriander & season well.
Add peeled prawns and serve immediately with bashed avocado.
Smashed/Bashed Avocado
1/2 ripe avocado
lime juice 
1 tbsp of good extra virgin olive oil
milled black pepper
With a good, heavy fork bash avocado in a bowl until slightly rough in look.
Add lime juice, oil and season with salt & pepper.
Serve with toasted pitta bread & fiery prawns .
I suggest you make use of some of the great wine offers that Sainsbury's have at the moment. Buy a white wine which works really well with spicy foods.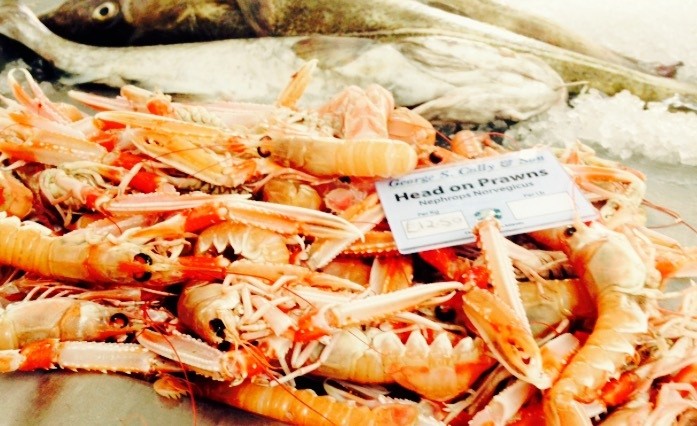 Cumin roasted lamb rack, ratatouille skewers & minty Jersey Royals (serves two)
1 six bone lamb rack (rib bones, French trimmed) Marks & Spencer meat counter 
1 garlic clove (grated)
50ml Clandeboye estate Greek yogurt 
pinch of cumin powder
zest of lemon 
Method of marinating
Simply place all ingredients into a clean plastic bag and shake really well until lamb is coated with yoghurt solution.
Keep in fridge up to 24 hours before cooking.
Now place lamb skin side down on a hot BBQ and cook until browned. This should take 5 minutes.
Now turn lamb onto the other side for another 5 minutes.
Carefully wrap lamb in tinfoil and bake on the BBQ for a further 7-10 minutes.
Open tinfoil parcel and rest the lamb away from heat for 3-5 minutes before carving.
Ratatouille skewers (serves 4)
1 small aubergine (sliced)
1 courgette (sliced)
1 tomato (sliced)
1 shallot (sliced)
1 red pepper (quartered)
whole basil leaves (roughly 12)
good olive oil
rosemary 
Method
Peel rosemary stick 3/4 to the top and start by adding aubergine, pepper, tomato, courgette & basil leaves alternatively so you make a lovely array of colours and textures.
Now season well and cover with good olive oil.
While the lamb is resting, cook the skewers on the BBQ for ten minutes and serve with lamb and potatoes.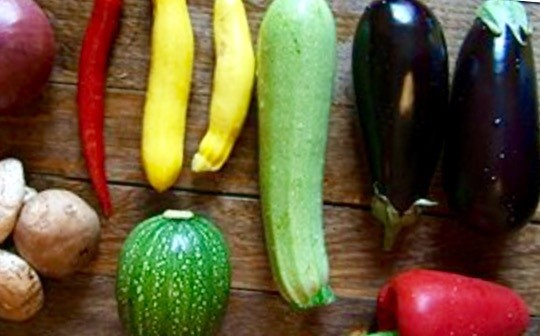 Minted crispy Jersey Royals (serves 4)
400g Jersey Royal potatoes (pre cooked & dried well) Sainsburys
2 tbsp of Clandeboye estate Greek yogurt 
1 tsp of honey
Mint leaves (roughly chopped)
Maldon salt 
Method
Cut potatoes in half.
Brush with a little oil and BBQ until crispy and lightly browned.
Now in a bowl mix yoghurt, honey, mint and season with salt.
Toss potatoes in yoghurt dressing and serve warm.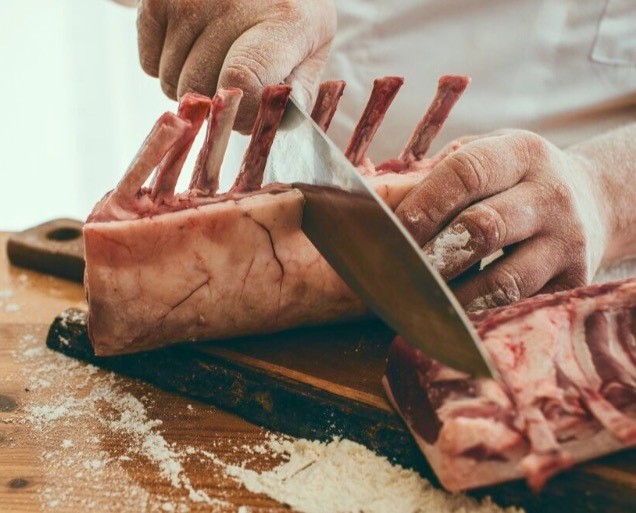 Strawberry & cream (kind of Eton mess) serves 4 
1 box of British strawberries (washed & hulled)
100 ml double cream
20g caster sugar
1 vanilla pod (seeds only or buy a vanilla grinder)
50ml strawberry puree sauce (Marks & Spencer)
Yellow man / honeycomb (Aunt Sandra's Castlereagh road)
Method
Firstly you will need 4 glasses or good jars.
Whip cream in a large bowl with vanilla and caster sugar until stiff peaks.
Now cut strawberries in half, gently crush honeycomb into large pieces and toss into bowl with the vanilla cream.
Chill glasses well and place sauce in the bottom of the glasses.
Now carefully fill glasses with strawberry mix and chill before serving.
I really do hope that some of you have a go at cooking some of my fantastic easy recipes over the next few weeks, if the weather keeps up that is.
If you would like to send your pics of your ultimate BBQ into helping hands, you will be entered into our foodie giveaway prize competition next month.
Keep it simple.
Forestside chef,Stephen Jeffers