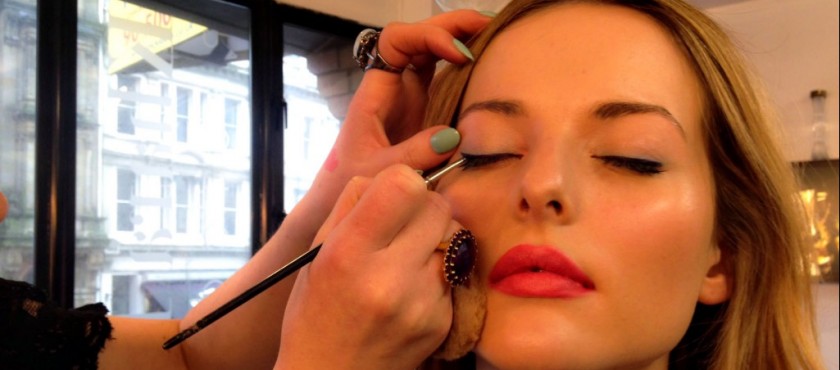 Spring/Summer 15 Shoot: The Edit.
Even thought the NI weather can't make up its mind (sun, snow, rain, sun, storm, sleet, snow- what are you playing at Spring?) fashion keeps marching (tottering, swaggering, sashaying) forward and it's time for us to embrace the new trends. With that in mind this week we shot the Forestside SS15 campaign. As usual we looked at the season's trends and played around with them to see how we can make them work for you: on holiday, in the office, at summer weddings, graduations and wherever else you might find yourself in the next six months! I'll be looking at the trends in more detail over the next few months but here's a bit of an overview, a peek behind the scenes and my favourite things from the shoot.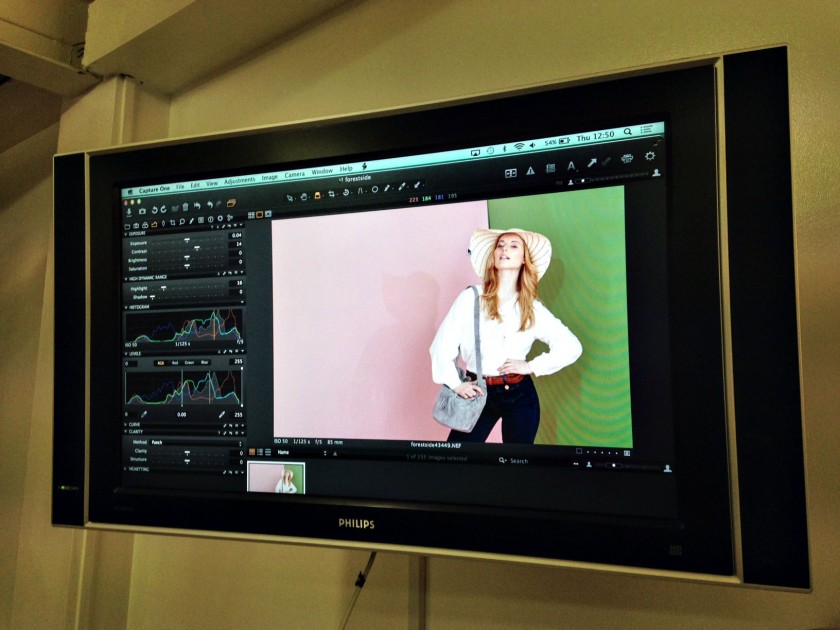 Spring Summer 2015
Over the last couple of years I've noticed high street fashion becoming less faddy, with more design integrity and increased wearability, which is obviously a great thing. It allows you to build a hardworking wardrobe, adding seasonal trends to keep it fresh and fun. You may have noticed that a lot of trends crop up season after season- florals, blue and white and colour are about almost every spring summer- which is great as many of the summer pieces in your wardrobe can be pulled out for another season. It's often how the garments are styled, the micro trends and little nuances that make an outfit 'so very this season dahling' (or 'bang on trend' as my mum says)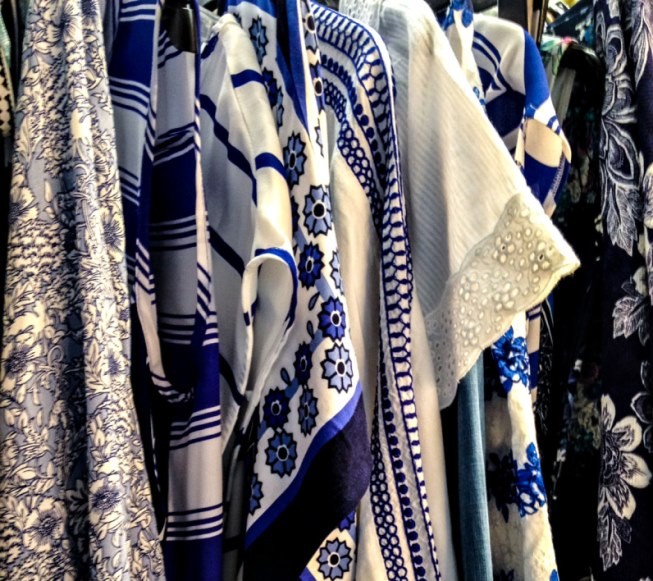 Trends
On the shoot we looked at Monochrome, Blue and white, Yellow, Boho, Haute Hippy and that big trend of the season, the great divider…..the 70s. The 70s aesthetic that I picked up on was that very effortlessly elegant everyday look perfected by Jane Birkin, Ali McGraw, Jacqueline Bisset and Faye Dunaway, easy breezy pieces in natural fabrics and neutral shades. A long, lean silhouette with a little kick and billow here and there, flattering and infinitely grown up.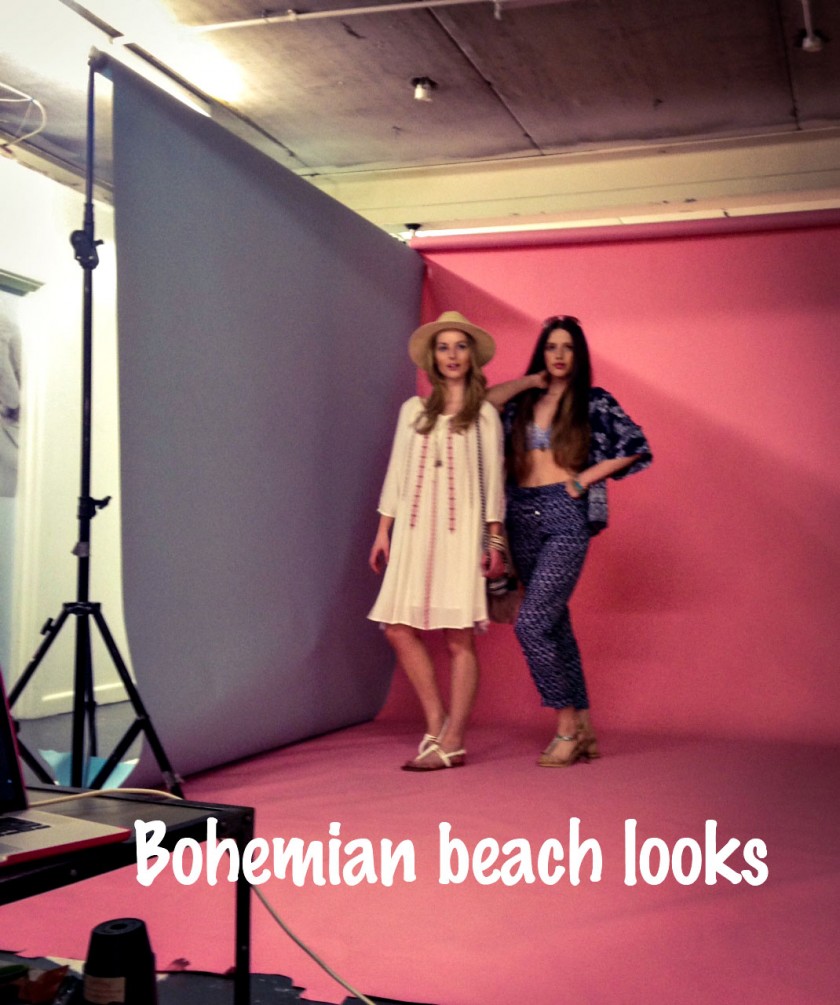 Excited much??
I posted a BTS pic of my 70's look on Instagram and Facebook and was blown away by the response- you guys are seriously excited about the return of flares! I can't say I blame you, I have a soft spot for them since their revival in the 90s but I don't know if I'm ready give up my skinnies yet, I have visions of me wafting along the beach in my flares only to realize I've absorbed half the Atlantic via the sand-skimming hemline. Butttttt, never say never when it comes to a new trend! If you can't wait to wiggle your bum into a pair, H&M and Oasis both have fab high-waisted denim versions (three trends right there) Wear with the highest chunkiest heels you can, make sure the hem covers the shoe almost entirely, tuck in whatever you wear on top to keep a streamlined shape. Flares are seriously flattering to pear shapes as the wide hem balances the bum and thighs. It'll take a wee bit of getting used to but give it a bash.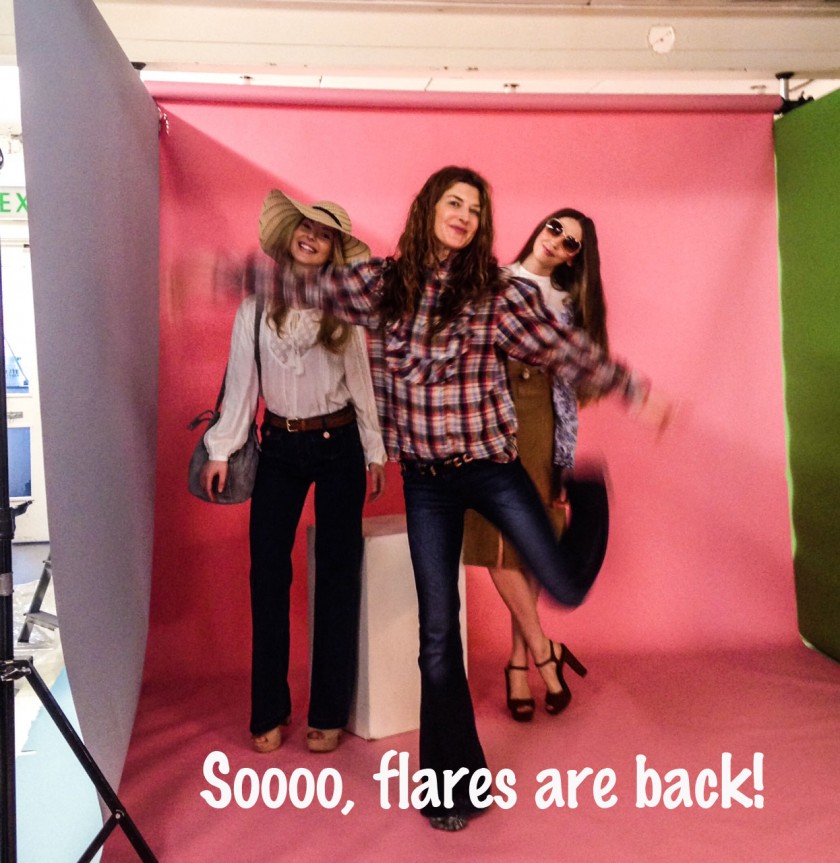 Beauty Trends
This season our amazing hair and make-up team, Claire McEvoy and Kelly White used the lightest touch when it came to beautifying our models, Kristen and Louise from Style Academy Model Agency. Not that they needed anything really, both such natural beauties. Skin was fresh and dewy, with softly flushed cheeks and a pop of colour on the eyes and lips. Hair was middle parted, wavy and brushed out with a soft halo of flyaways.  The overall effect was pretty, naturally groomed and effortless.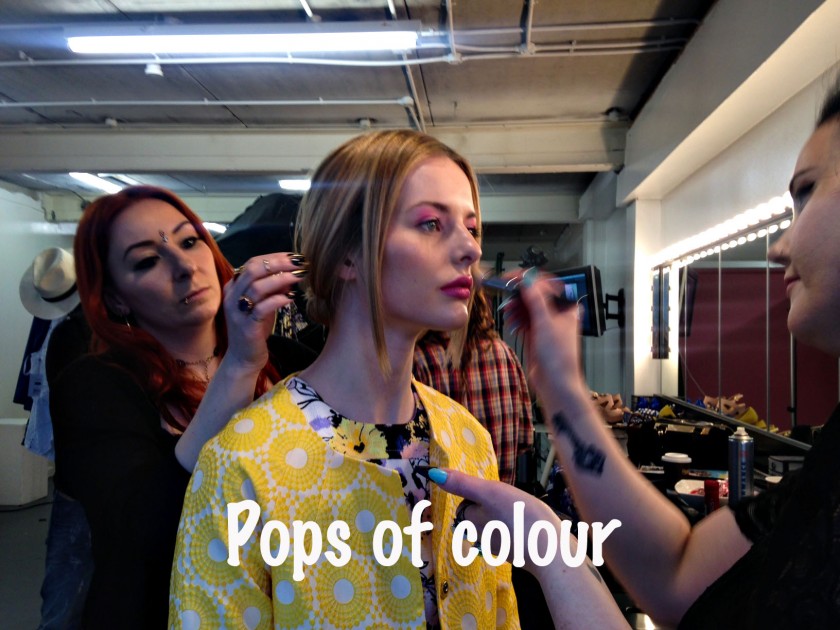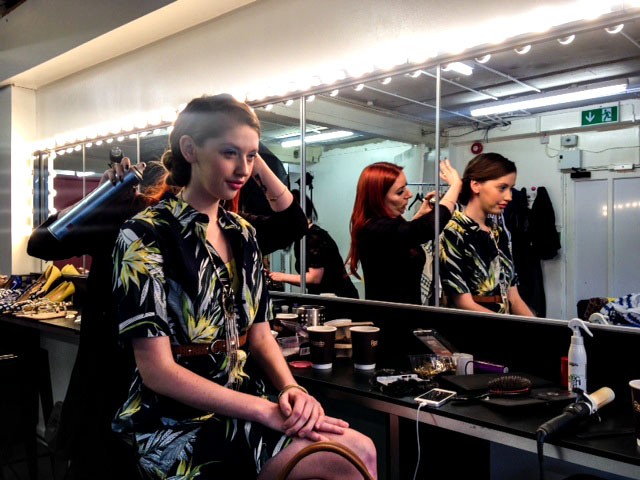 Shopping
The mid-season sales started this week and there are some great pieces floating about- I picked up a couple of amazing chunky knits in H&M- not the most obvious summer buy maybe, but in lovely summer colours- one is duckegg blue, the other Cadbury purple, and I always have a jumper with me to throw on during the cooler spring evenings, even over shorts or summer dresses. The military trend is a great one heading into spring- check out Warehouse for some great pieces. Oasis have the prettiest oriental floral prints and pops of yellow and orange to add colour to your wardrobe.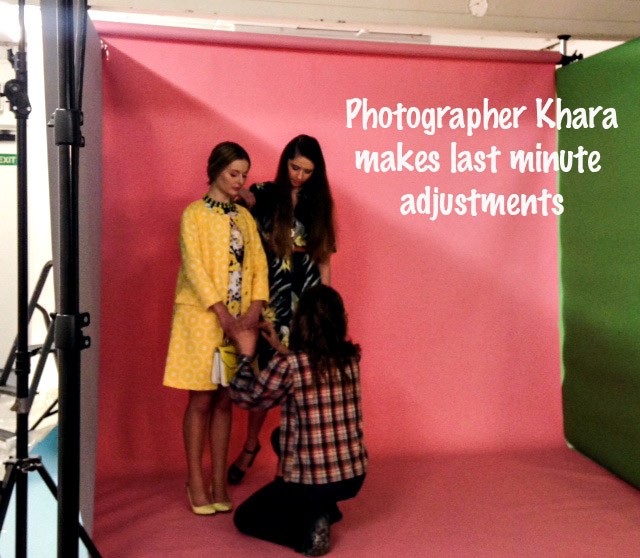 Dunnes' Savida range is a veritable rainbow of pastels and brights, beautiful soft tailoring and smart separates, perfect for a summer work wardrobe. Monsoon, as always, excel in the 'haute hippy' look, expensive looking embellished trophy jackets, floaty blouses and Aztec patterns. One of my favourite pieces on the shoot was a suedette midi skirt from M&S, which a teamed with their paisley print Victoriana blouse and chunky suede platforms from Next.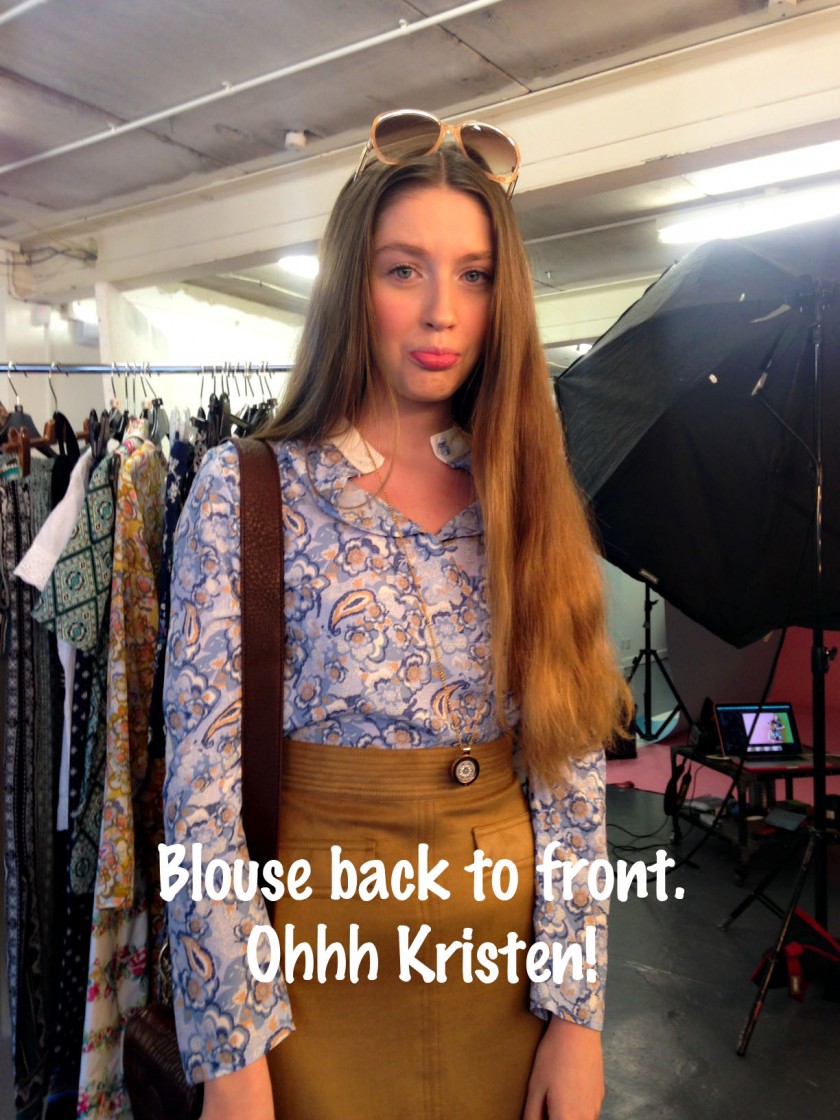 If you just can't cope with this indecisive spring weather and are planning a bit of sneaky pre-summer sun make sure you pop into Sainsbury's, their Tu range is well stocked up with gorgeous blue and white summer and beach wear.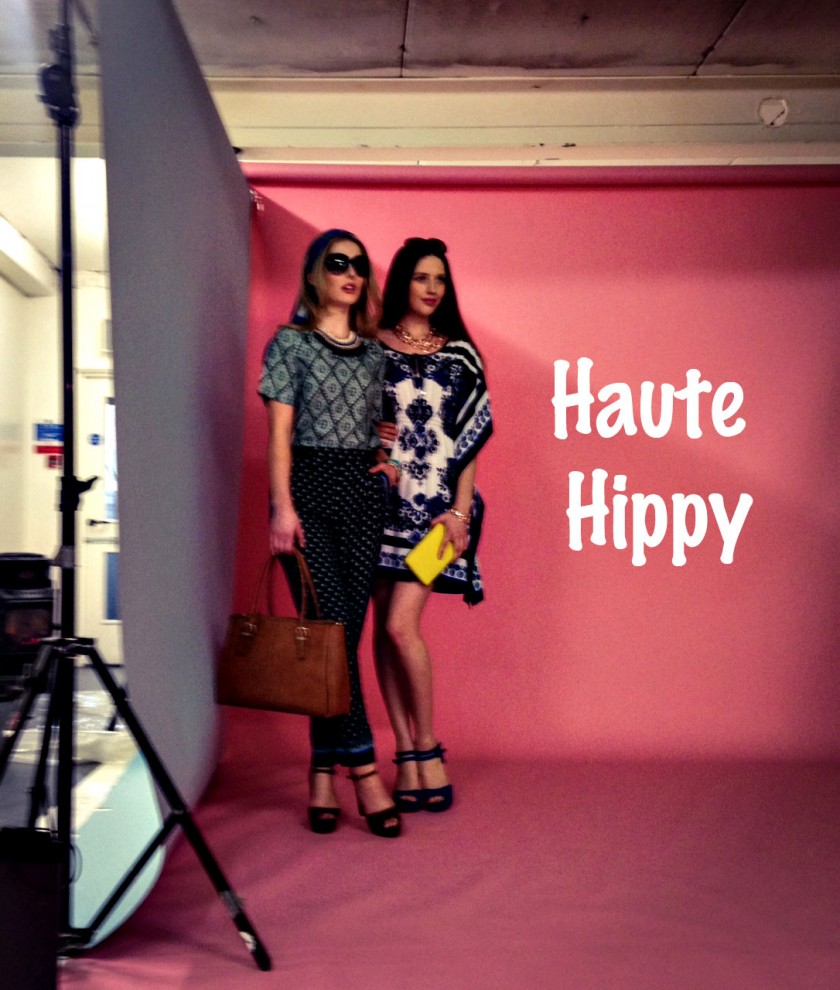 If not, cheer yourself up with a wee browse through our BTS pics and console yourself with the fact you'll be wearing these beaut fashions in the next month or two! And yes, we will help you to rock these looks as successfully as our models.