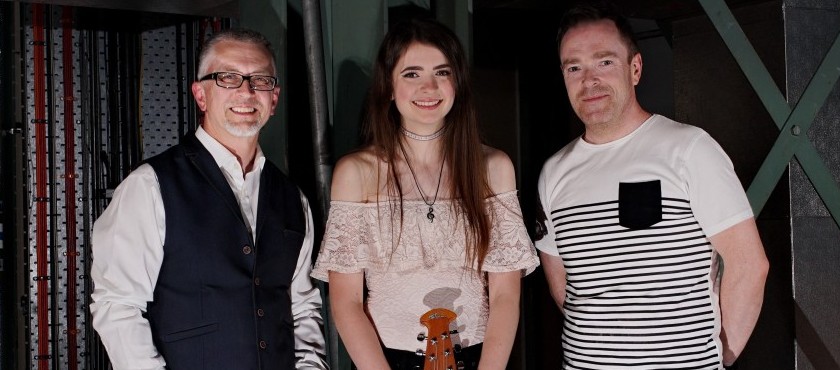 Young Singer Songwriter Competition 2017
DO YOU KNOW A YOUNG SINGER-SONGWRITER, LOOKING FOR THEIR BIG BREAK?
Forestside is once again searching for talented young people across Northern Ireland to take part in our next Young Singer-Songwriter Competition, for the chance to win a share of £1,000, a place on a year-long music mentoring programme, plus the opportunity to play at numerous high-profile music events!
The competition, which is supported by Cool FM, will be judged by Cool FM DJ Paul Kennedy, and Forestside Centre Manager Lee Cutler, who are looking for fresh, local talent not only able to sing and play a musical instrument, but who also write their own tracks.
Lee Cutler said: "Writing music and playing music are two completely unique skills, and we are searching for young people who have managed to balance them both – no easy achievement!
"That said, each year we are blown away by the calibre of entries we receive and this year looks set to be no different. I can't wait to see what's in store for us."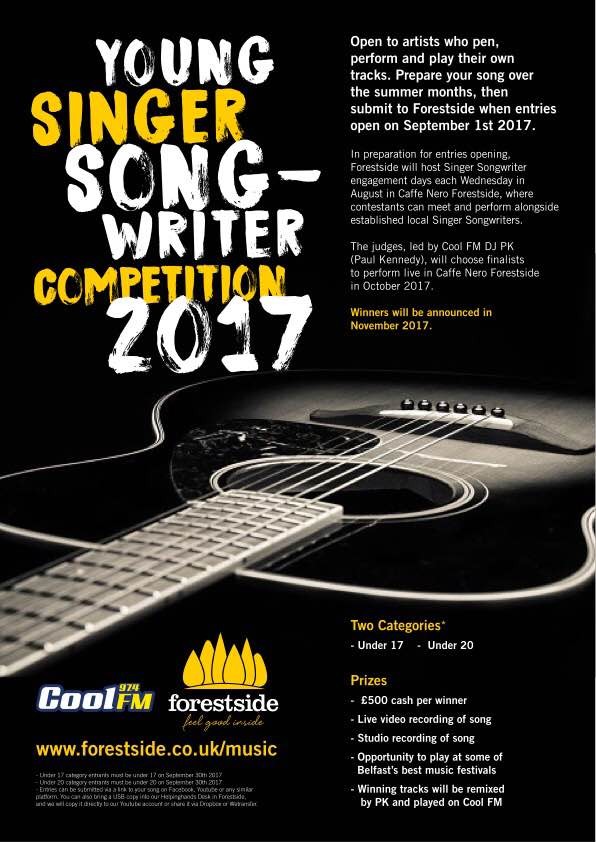 Young people interested in entering the competition are being urged to start planning their tracks over the summer, to have them ready for entries opening on September 1. That means there are two full months to get a head start on penning an original song to wow the judges with. There are two entry categories – under 17 and Under 20.
Once all entries have been received, finalists will be chosen to play live in Forestside during October. Winners will be announced in November, and they will embark on a year-long mentoring programme where they will learn from some of the best in the business about what it takes to be a music star.
Paul Kennedy, Cool FM Presenter and DJ, said: "It is an absolute pleasure to be joining the judging panel for this year's Young Singer-Songwriter Competition. I am hugely passionate about supporting the young musical talent we have in Northern Ireland – something I believe we have a lot of! I can't wait to see what they come up with and look forward to entries opening in September."
Full details on how to enter will be released on September 1. Follow Forestside Shopping Centre and Cool FM on Facebook for more information, or visit www.forestside.co.uk.
For media information, please contact Clare Hiles at ASG PR on 028 9080 2000 or clare@asgandpartners.com.