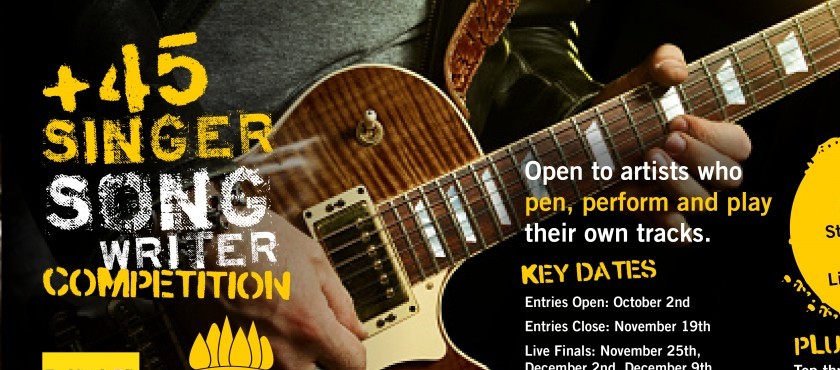 Winners Announcement!
Winners Announcement...............................
We are delighted to announce that Kyle John Suckling has won this years +45's Singer Songwriter competiton.
The judges had a very difficult time seperating our top 10 so every point counted judging across Lyrics, Melody, Vocal, Musicality and overal performance. We want to thank each and every one or our entrants who brought their own unique feel to the competiton with a great spirit and enjoyment.
During the next few months we hope you will see a number of the entrants along with Kyle performing at a number of events that Forestside are invloved with. 
Best regards and Merry Christmas from The Judges: Mike Gaston, Sam Wickens & Lee Cutler