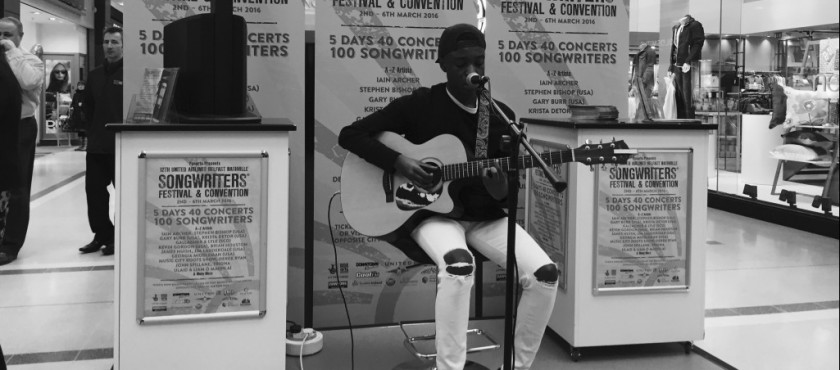 Forestside Unplugged
Forestside Unplugged is the culmination of this year's School Song Challenge where we invited young musicians of school age to write an original song and come on mall to perform for the Forestside customers and representatives from Panarts Belfast Nashville Songwriting Festival. The competition attracted fifteen entries from young people aged 12 - 18 and the standard was incredible.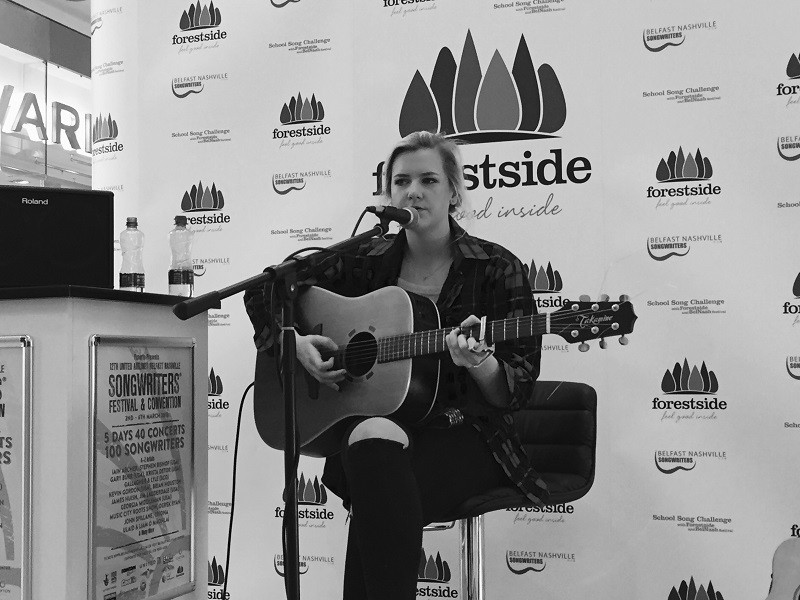 First place was awarded to Johnson Tanaka Ferusa, second place was won by Michael James Warke and third place went to Lucy Robinson and in addition to their £300, £200 and £100 prize money, the top three were given the chance to perform live at the Panarts Belnash festival along with grammy award winning and world renouned singer songwriters.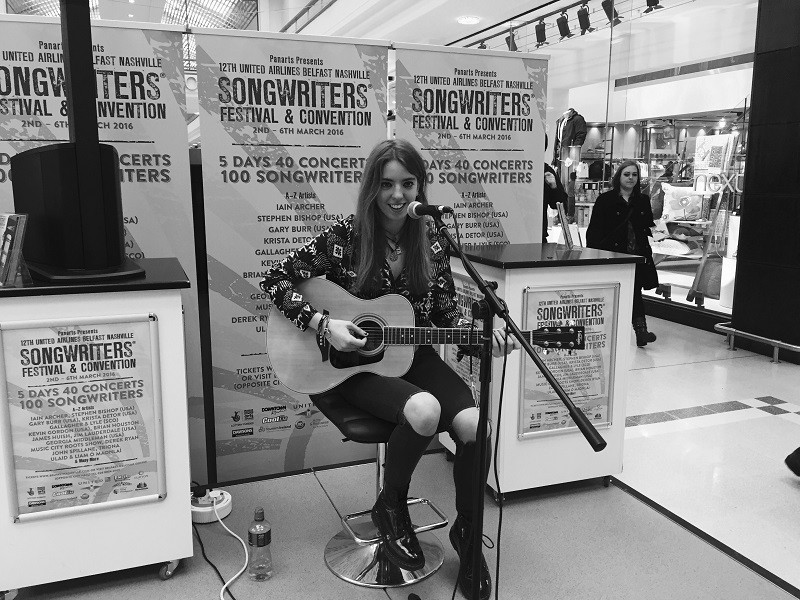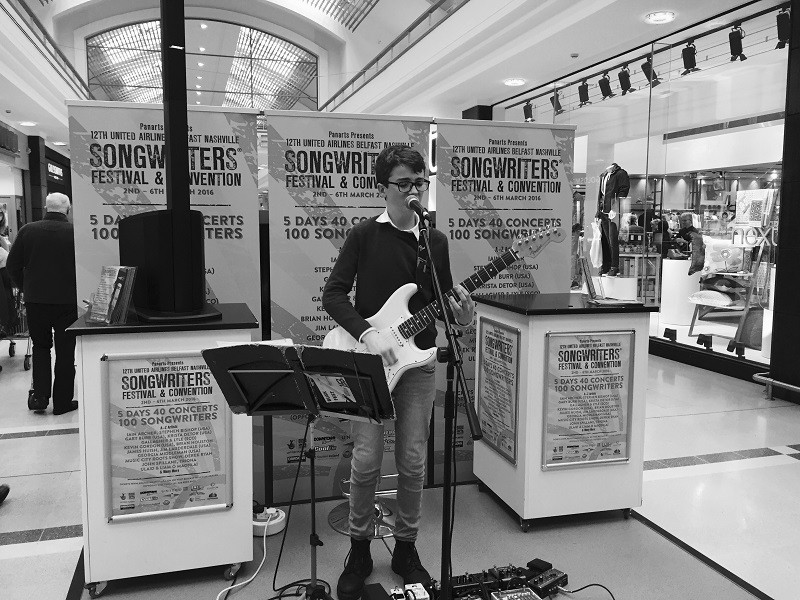 Twelve out of the total fifteen competitiors will perform live at the Forestside Unplugged concert which will take place on mall on Sunday 17th April and we also have some special guests performing. Belnash veterans and extremely talented songwriters Sam Leeson and Sam Wickens will be here. These guys have played in Forestside many times and are hugely supportive of our young songwriters. Another huge supporter and fantastic mentor is Gavin Ferris who is a guitar genius with an inimitable style. He will also perform as well as our own Ben Cutler who acheived a slot on the bill at Belnash last year and performed again at the 2016 festival.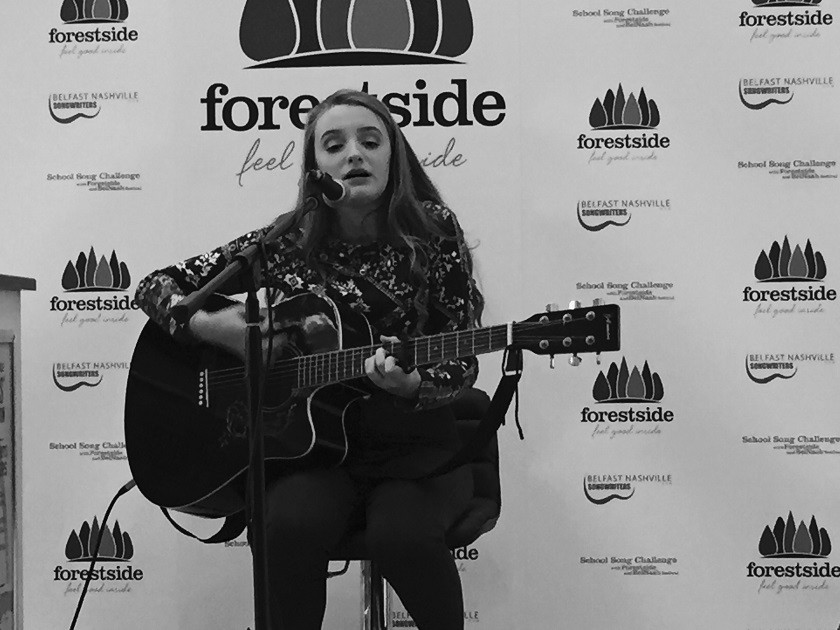 The opportunities for our young singer/songwriters doesn't end here. We have committed to an ongoing scheme where we will give every young person a professional sound and video file of their live performance so that they can further their musical CV.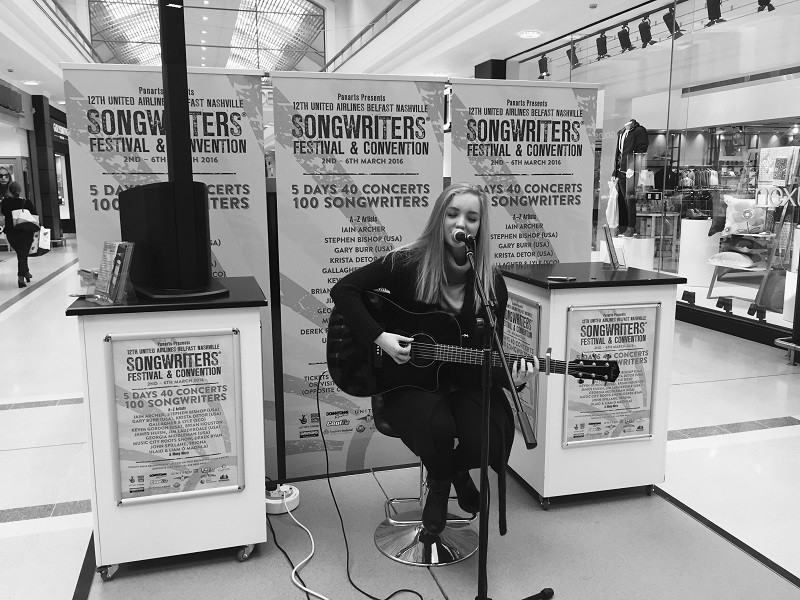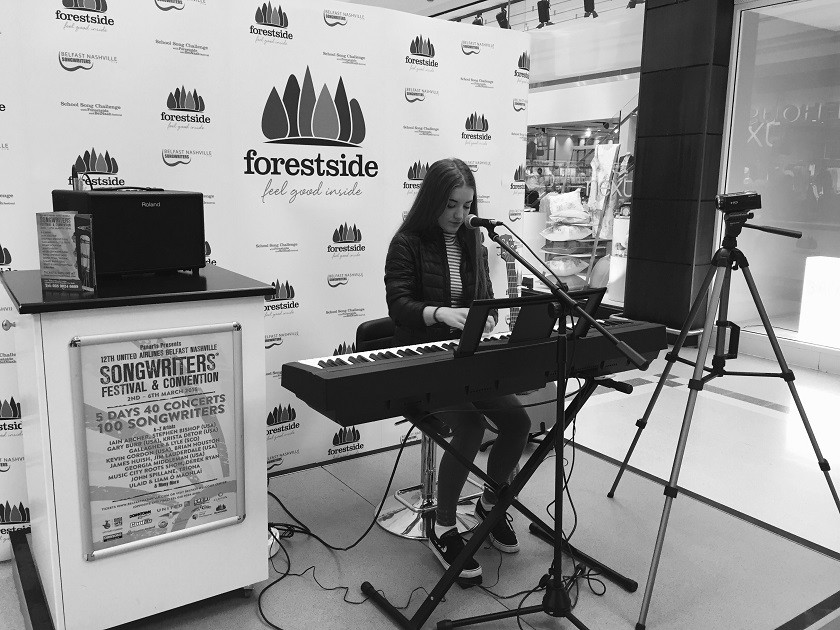 Tickets for our gig can be purchased at our Helping Hands Desk outside Next on mall or from Marie Curie NI who will benefit from all the proceeds from the event.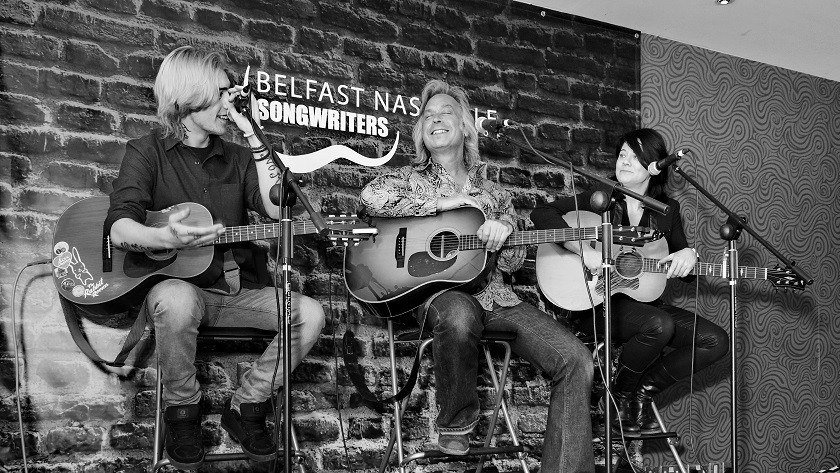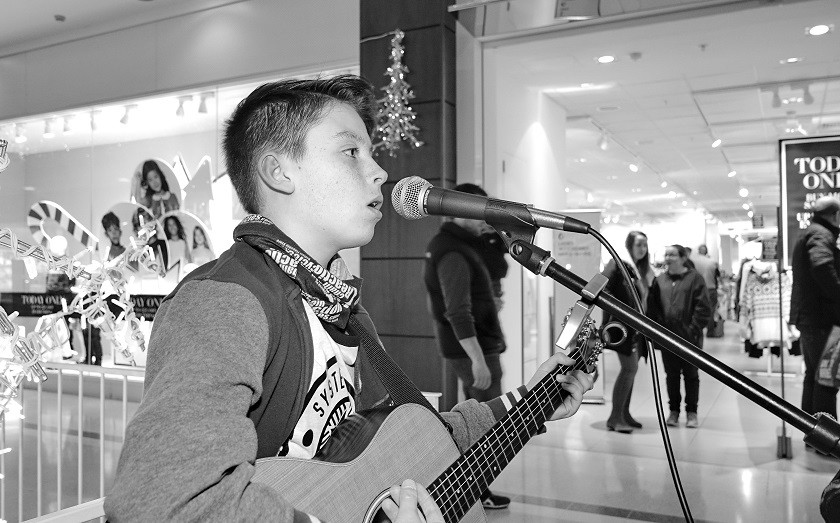 We can't wait to hear all the young musicians again and we hope that you will join us at Forestside Unplugged to hear our stars of tomorrow.